Our Vision 
- Guide Val d'Aran
The company Guide Val d'Aran is formed by highly qualified mountain professionals. We are in love with the mountains and we want to share it.
   We believe mountains mean experiences, emotions, adrenaline and connection. We like sharing our passion, always with safety and confidence. 

   We are life lovers: there is nothing better than powder snow, a thick steak and great wine. This is why we appreciate so much Val d'Aran's authenticity.
   We want to help you fulfill your dreams.
Our workplaces are those that stand out for their mountain ranges, both in Europe (Pyrenees, Alps) and Asia (Himalaya, Kamchatka Peninsula), not to mention America (Canada, Argentina, Chile and Peru). Of all these places, we chose this extraordinary valley and the Pyrenees Mountains to set up our headquarters for Guide Val d'Aran.
Our Team
- Committed and adventurous people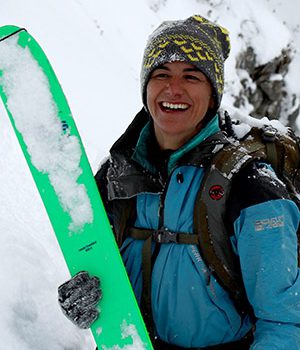 Miriam Marco
UIAGM* Mountain Guide
Miriam's story lies in her strength, courage, determination and comradeship, as well as in large doses of friendship and trust. Expeditions, trips and prizes, but also very difficult moments in the mountains, along with her on going development always in the same direction, have made Miriam passionate to share her great little world, her great knowledge of the environment and good work.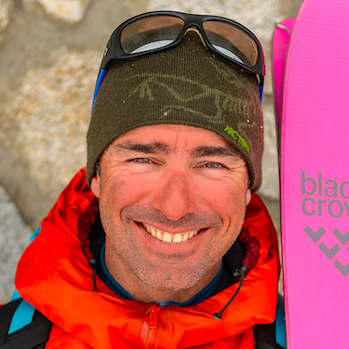 David Sanabria
UIAGM* Mountain Guide
David is a discreet person, a lover of the mountains of the Val d'Aran. He is one of those people, who with few words say a lot. Once you are in the mountain with him, one can discover another side of his personality, the guide… A person with a passionate personality, willing to share his experience and make you discover the secret corners of the valley.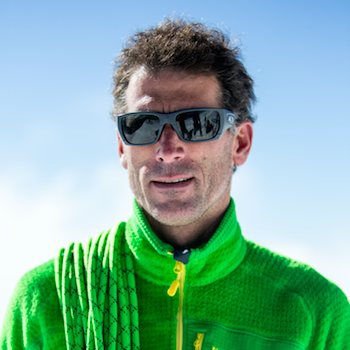 Lionel Philippe
UIAGM* Mountain Guide
Lionel discovered the mountain for what it transmits. The pleasure or the discovery of what you breathe in, when you're in the mountains... From admiring a peak and trying to climb it, to living in a small town, where, day after day makes going to cut wood something normal.