2 days skiing or snowshoeing 6-14 pax  gastronomy  Difficulty 3/5  4* Base camp 
Ultimate Experience 
- Two days of authentic adventure
  These 2 days will allow you to live a unique experience. The first day's snowshoe hike (about 3-4 hours walking) will allow you to access the camp located in an isolated area in the mountains. Once the base camp is all settled down, we will share together a typical meal of the region carefully prepared by our local chefs. At night, we will all meet for an authentic night... The second day, a short walk snowshoeing will allow us to join the starting point of this adventure.
  Options: If the participants are good skiers, we can change the snowshoeing activity for a ski touring one. In this case, the first day will take place in the ski resort of Baqueira Beret, and will finish with some off piste skiing down to the base camp. 
  Extras:
Possibility to organize group transfers from Spain or France, round trip.

The product is completely customizable to the needs of the clients. 
  Strengths:
A base camp in the middle of the snowy mountains.

Two days disconnected from the world and the crowds. 

A unique experience, a moment of exchange and collaboration.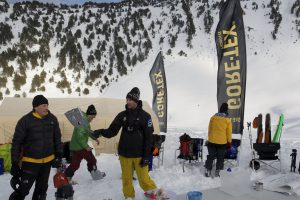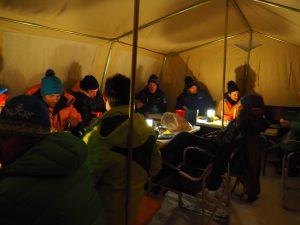 Upon demand

contact us
Mountain Guide
Full board accommodation
Accident and civil liability insurance
Personal equipment
Transfers to the activity's starting place 
"A great experience to share and feel. Thanks for your ability to adapt and organize given the level differences of the participants. A fantastic adventure, we will surely come back!"
Looking for a different event?
Contact us, we will help you fulfill your dreams!