Aneto 
- The roof of the Pyrenees
   It is the highest summit in the Pyrenees, with 3.404m. We will enjoy the Natural Park of Posets-Maladeta, and its incredible views from the peak. We offer you a circular route climbing from Renclusa's mountain hut through the mountain pass of Portillón Superior. We will descent to Aneto's glacier, and cross it to reach Mahoma's pass. Once there, we will get down the summit through Barrancs valley to the mysterious Forao de Aigüalluts.
  Characteristics
Duration: 1 day (possibility to do in 2 days)
Participants: 1-6 people
Physical level: very good
Technical difficulty: easy
  Program
Starting point: La Besurta, 1.900m (Altitude change +1.500m, Activity of 11-12h)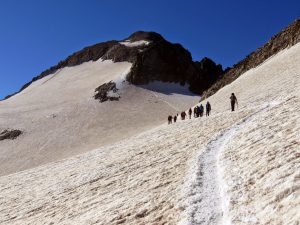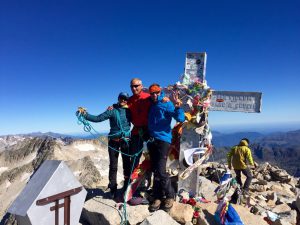 Mountain Guide
Common equipment: ropes, carabiners, …
Accident and civil liability insurance
Accommodation booking
Personal equipment: climbing shoes, harness, cordelette
Transfers to the activity's starting place 
Accommodation, transfers and food during the activity
Looking for something different?
Contact us, we will help you fulfill your dreams!