Carros de Foc 
- A tour around the National Park
  Characteristics 
Duration: 5-7 days
Participants: 1-6 people
Physical level: good
Technical difficulty: easy
 Carros de Foc allows you to know numerous and different valleys, all of them charming in their own style. The route, which takes several days, allows to fully immerse yourself into nature and disconnect –for a brief period of time- of your daily obligations.
 The route can be started in any of the mountain huts, and in the most preferred direction.
 From trail runners, who do it in less than 24h, to a relaxed week trekking around the National Park, Carros de Foc can be planned completely adapted to the needs of the group, weather conditions and disponibility.
 Interesting facts:
Cumulative elevation: 9.200m
Distance: 55km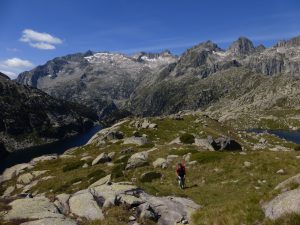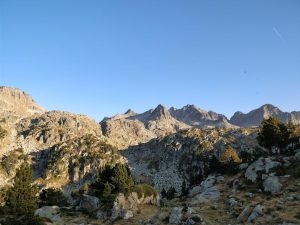 Carros de Foc
Price per person
Mountain Guide all days
Accident and civil liability insurance
Full board accommodation in all mountain huts
Transfers to the activity's starting place 
Personal equipment
Looking for something different?
Contact us, we will help you fulfill your dreams!